Half Ball Lens
Half ball lenses and Fused silica spherical with high transmittance between 200 nm and 2.2μm and low coefficient of thermal expansion make them ideal for the most demanding spherical lenses in UV, visible and NIR spectroscopy applications.
Ball lens are highly transparent spheres made of optical glasses. They are used as fiber interconnects in telecom and expanded beam connectors. Large ball lenses have been successfully used as collectors in LED lighting systems and medical devices. They have high coupling efficiency and should be much easier to align than traditional lenses due to its physical shape.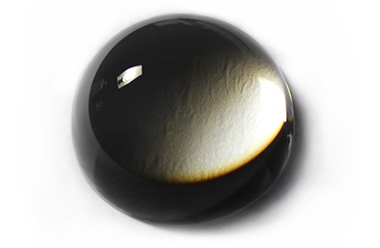 China Star Optics offers high quality custom designed spherical lens in any quantity from testing sample to mass production. Extremely small MOQ helps to reduce your initial project investment.
- Capacities from 1 mm to 500 mm
- A variety of UV, VIS, IR materials and crystals available
- In accordance with RoHS Standard
- Custom upon your unique optical requirements
| | |
| --- | --- |
| Material: | N-BK7, Fused Silica, zinc selenide, calcium fluoride and silicon etc. |
| Shape: | plano, concave and convex structures, and cemented. |
| Diameter: | 5-200mm +0/-0.1mm |
| Surface Quality: | 40/20 Scratch and Dig |
| Asphere Figure: | P-V<0.5 μm |
| Lens Centration: | 3 arc sec |
| Coating: | Uncoated, AR Coating, BBAR Coating etc. |