CSOPT achieved good results at CIOE 2023
The 24th China International Optoelectronic Exposition(CIOE) was rounded off September 8. As one of the world's largest and most influential photoelectric laser exhibition, it has become the preferred platform for many enterprises to expand the market and brand promotion, and it also provides a one-stop professional platform for trade, technology and academic exchanges for industry insiders to find new technologies and new products and understand the market opportunities.
As a company with 20 years of experience in the independent production of precision optical components, CSOPT certainly will not miss this opportunity. In the exhibition to show the diversity of products, heterogeneity, novelty. In this exhibition, CSOPT mainly displayed shaped dome lens,grating, prism, etc., with sizes ranging from large to small (dome lens Max 350mm), materials ranging from BK7 to sapphire, and some rare crystals.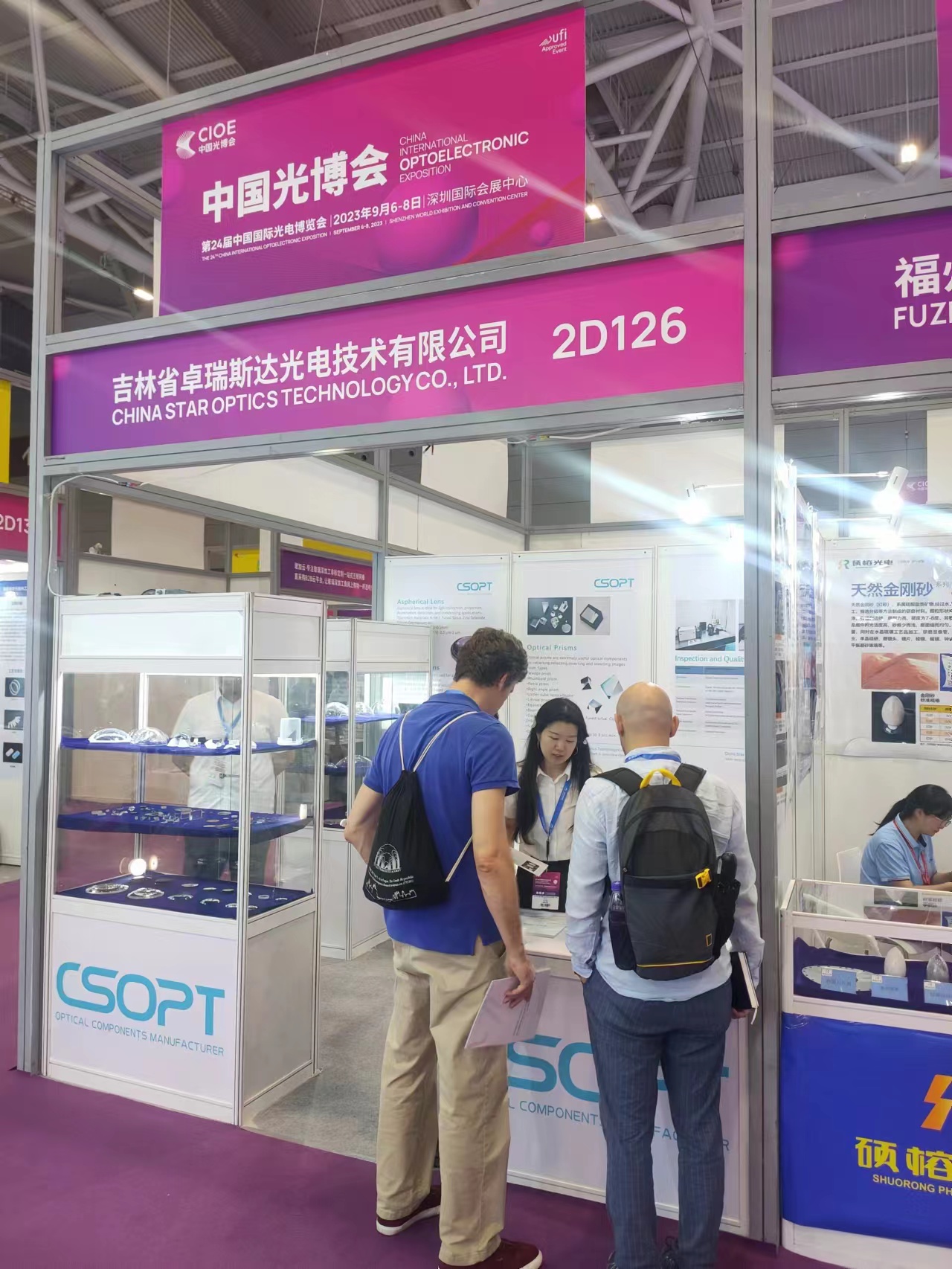 Attract a lot of foreign friends to come to exchange, take photos, show that they have a great interest in CSOPT's special-shaped lens processing.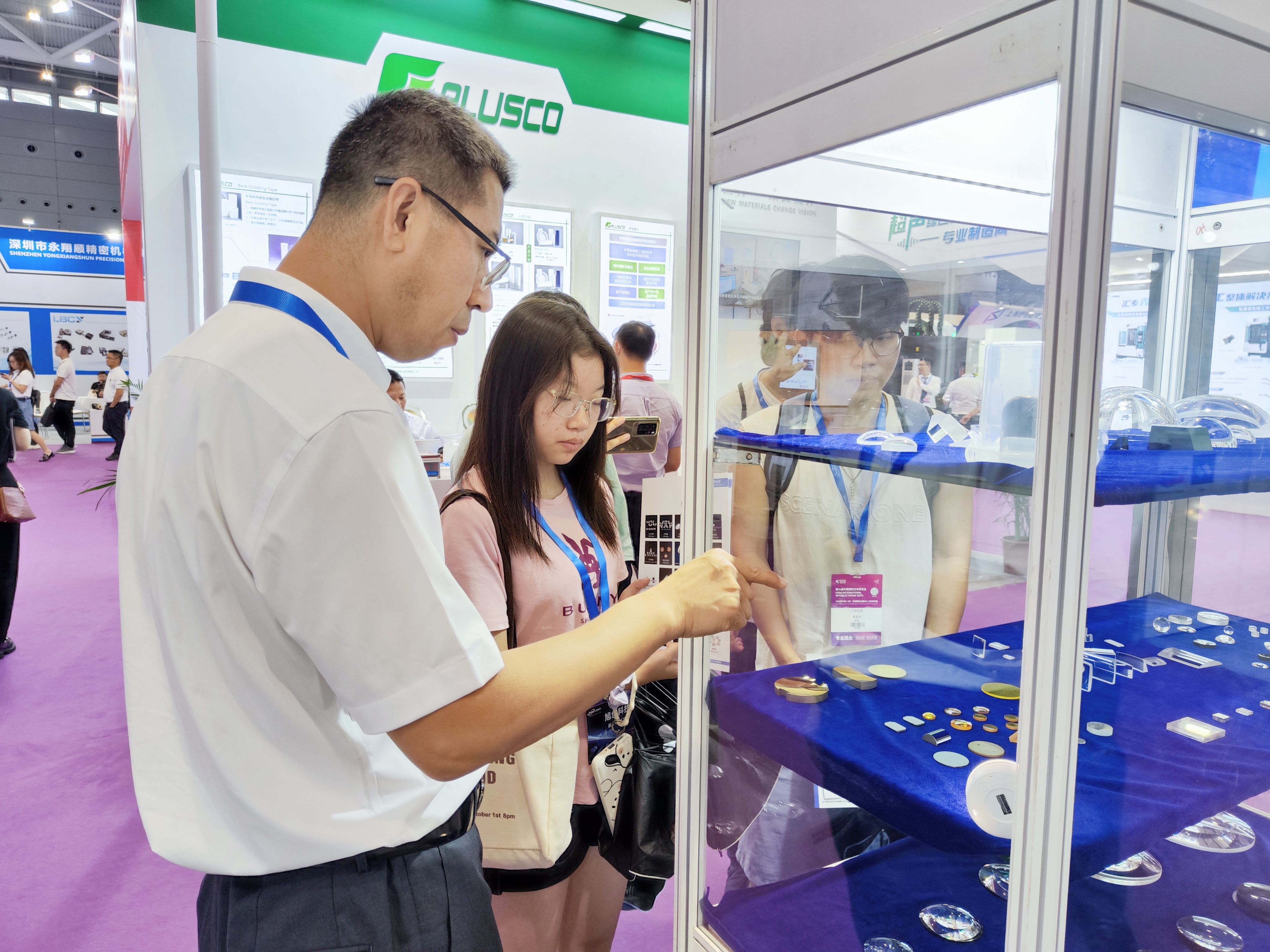 During the exhibition, Mr.Zhu warmly introduced the advantages of the products to every friend who came to visit and answered their questions.
In these 3 days, CSOPT met acquaintances and meet new people, and it is important to reach some valuable cooperation and optical professional exchanges.
Thanks again for the support and help of every visitor and exhibitor! Let's meet in January 2024 at the Moscone Center, SPIE-Photonics West!